UPCOMING EVENTS
---
2021 Annual General Meeting

THURSDAY 26 AUGUST, 5.30PM
CENTRE FOR STORIES
The 2021 Annual General Meeting of the Perth PEN Centre will be held at
5.30pm on Thursday 26 August at the Centre for Stories
, 100 Aberdeen St, Northbridge.
We strongly encourage you to attend and learn about the Perth Centre's many activities during the year, and to consider nominating for the Committee. Remember that imprisoned writers in particular need your support.
Please see the
AGM Agenda here
.
EVENTS ARCHIVE
---
PEN x Voicebox

MONDAY 9 AUGUST 2021
NAVY CLUB, 64 HIGH STREET, FREMANTLE
(CNR OF HIGH AND PACKENHAM STREETS)

An evening of poetry honouring imprisoned poets from Myanmar, India and Vietnam. Poets to be read by Chris Lin, Frances An and Krishna Sen. A Pen Perth collaboration with Voicebox.


---
We Can't Say We Didn't Know — Sophie McNeill
THURS 1 OCTOBER 2020, 6-7PM
STATE LIBRARY OF WESTERN AUSTRALIA
TICKETS: $12 / $10
>>> PURCHASE HERE >>>
Hosted by PEN Perth and the State Library of Western Australia.
To celebrate the release of her new book,
We Can't Say We Didn't Know
, join PEN Perth for a lecture and discussion with acclaimed journalist Sophie McNeill.
Sophie will speak about the barriers to political justice despite the fact that we have more information than ever. She will look at examples from across the world to think about how ordinary people can change power relations and support human rights.
The audience will have a chance to ask questions and think through our role as citizens today. Copies of the book will be for sale, and Sophie will be available to sign these after the event.
The 2020 PEN AGM is in the Great Southern Room at 5pm (all invited).
---
Spotlight on Zimbabwe
THURS 7 NOVEMBER 2019

CENTRE FOR STORIES

Zimbabwe is a country with a chequered history of struggle and triumph. Since attaining independence from British colonial rule in 1980, the country has been governed by the Zimbabwean African National Union-Patriotic Front (ZANU-PF). The country's "First Republic" lasted for 37 years under former president Robert Mugabe and came to an end through a military coup in November 2017. This ushered in the post-Mugabe "Second Republic", colloquially referred to as "the new dispensation". This troubled history has influenced and produced a rich tradition of storytelling. Intellectual Tinashe Jakwe was joined by members of the Perth Zimbabwean community for an evening focused on the role of the arts in the ongoing struggle to realise the fruits of independence.

'Spotlight on Zimbabwe' is part of PEN Perth's 'Spotlight' series where we focus on the contemporary plight of writers, artists and journalists in countries experiencing hardship and how that might effect responsible freedom of expression, media censorship, and political interference.
---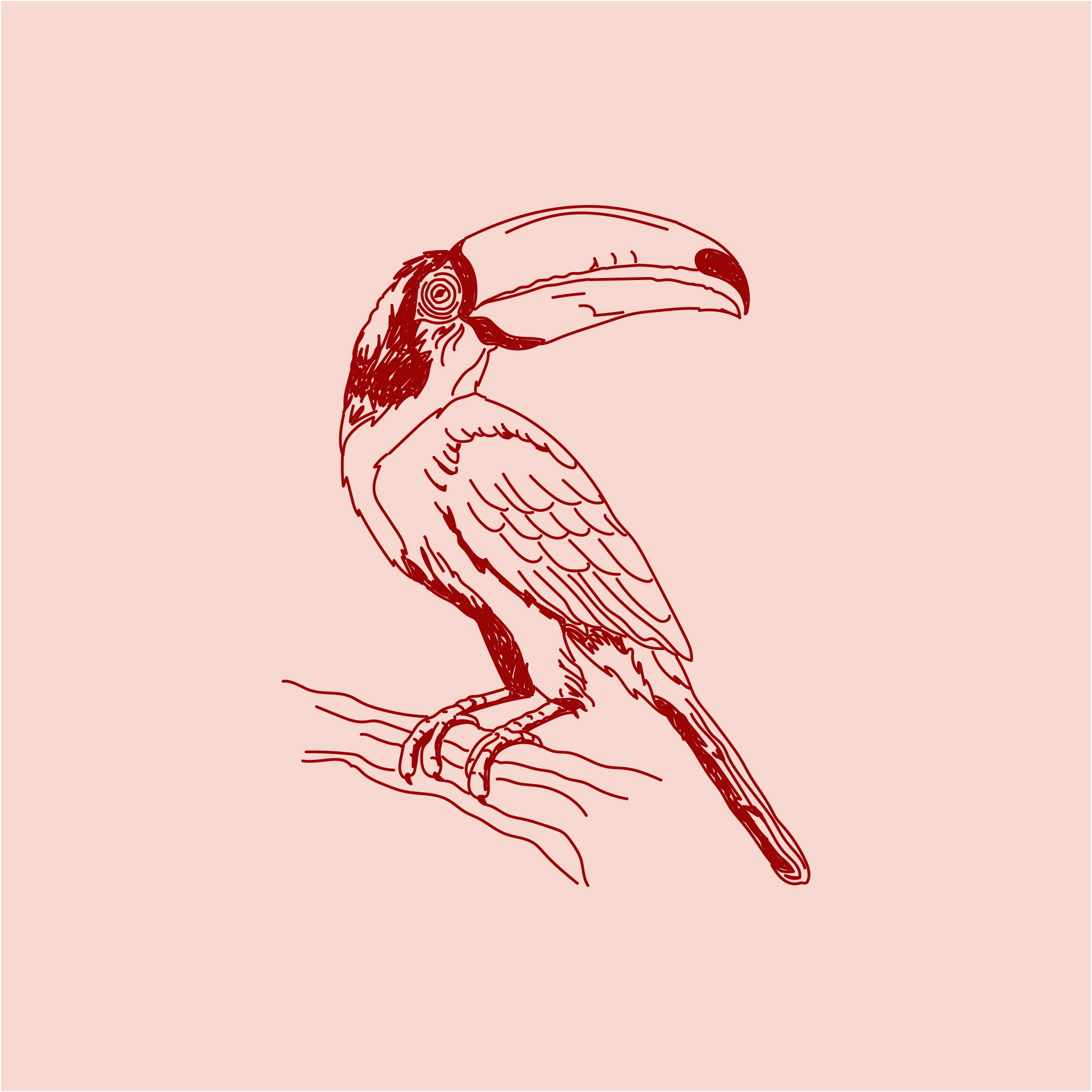 Spotlight on Brazil
THURS 3 OCTOBER 2019
CENTRE FOR STORIES

Brazil is a country with a long and difficult past, from its colonial foundations to contemporary authoritarianism. This finds expression in recent action by Jair Bolsonaro from attacks on Indigenous and LGTBQI people specifically to the rise of militia, and, the continuing incarceration of many of the poor.

PEN Perth Committee Member, Karen Escobar hosted 'Spotlight on Brazil', which featured writing by Carlos Drummond, Cecília Meireles and Guimarães Rosa. This was followed by conversation with local Brazilian intellectuals.

This event is part of PEN Perth's 'Spotlight' series where we look at different nations around the world. With a focus on responsible freedom of expression, the audience was given the chance to hear political commentary, personal stories, and literary works.
---
Spotlight on Indonesia
THURSDAY 22 AUGUST 2019
CENTRE FOR STORIES

Indonesia is a country with a depth and breadth of diversity which never fails to surprise. At 'Spotlight on Indonesia' we heard from Perth residents Annette Wiguna, Kevin Ng and Martha Weruing. They shared their different experiences as people of Indonesian background, interwoven with political comment, cultural observation and social history. They also read selected works from Indonesian writers including Zeffrey Alkatiri, Eka Kurniawan and Lily Yulianti Farid, and this was followed by a question and answer session.

'Spotlight on Indonesia' is part of PEN Perth's 'Spotlight' series where we focus on the contemporary plight of writers, artists and journalists in countries experiencing hardship and how that might effect responsible freedom of expression, media censorship, and political interference.

---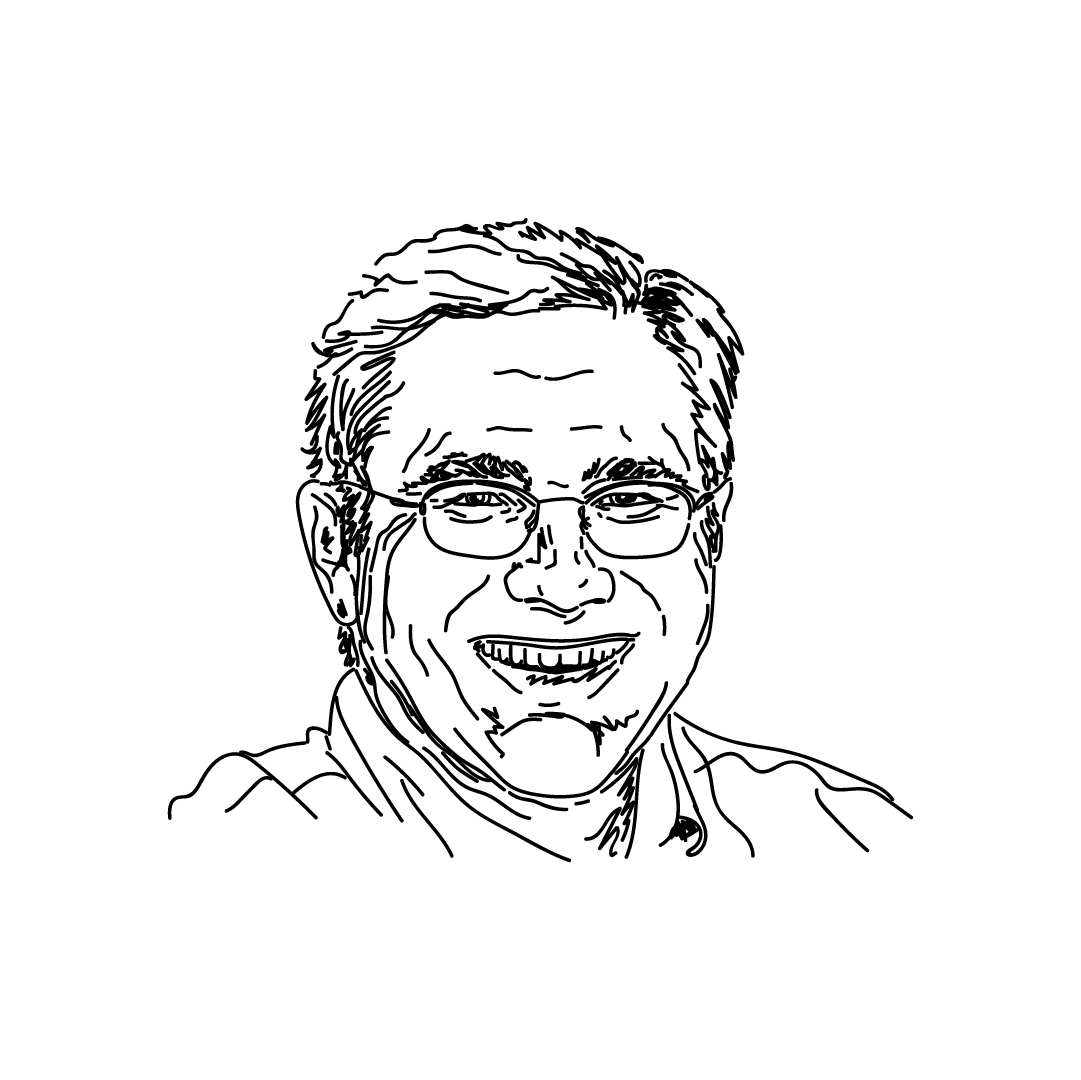 Geoff Gallop —
Right Speech in an Age of Post-Truth
THUR 25 JULY 2019
STATE LIBRARY OF WESTERN AUSTRALIA


In 'Right Speech in an Age of Post-Truth' Geoff Gallop examined what constitutes good and proper speech in an era where democratic values, including truth itself, are under attack. In responding to a climate of hate, it combines thinking from Buddhist, liberal, and humanistic traditions with acute social observation on contemporary politics. It draws on Dr. Gallop's own research and his experiences as a professor and politician.

Thanks to everyone who joined us for an engaging and thought-provoking intellectual discussion as we defended responsible freedom of expression with one of Western Australia's best loved public intellectuals.

Born in Geraldton, Geoff Gallop was the Premier of Western Australia from 2001 to 2006. He holds a doctorate from Oxford University after winning a Rhodes Scholarship there. Dr. Gallop is a former Chair of the Australian Republican Movement, an Emeritus Professor at the University of Sydney, and is the author of Politics, Society, Self. He represented the suburb of Victoria Park during his parliamentary career.

This was the second year of the PEN Perth Annual Patron's Lecture. It was a fundraising event for PEN Perth, and helped fund our activities for the rest of the year.


---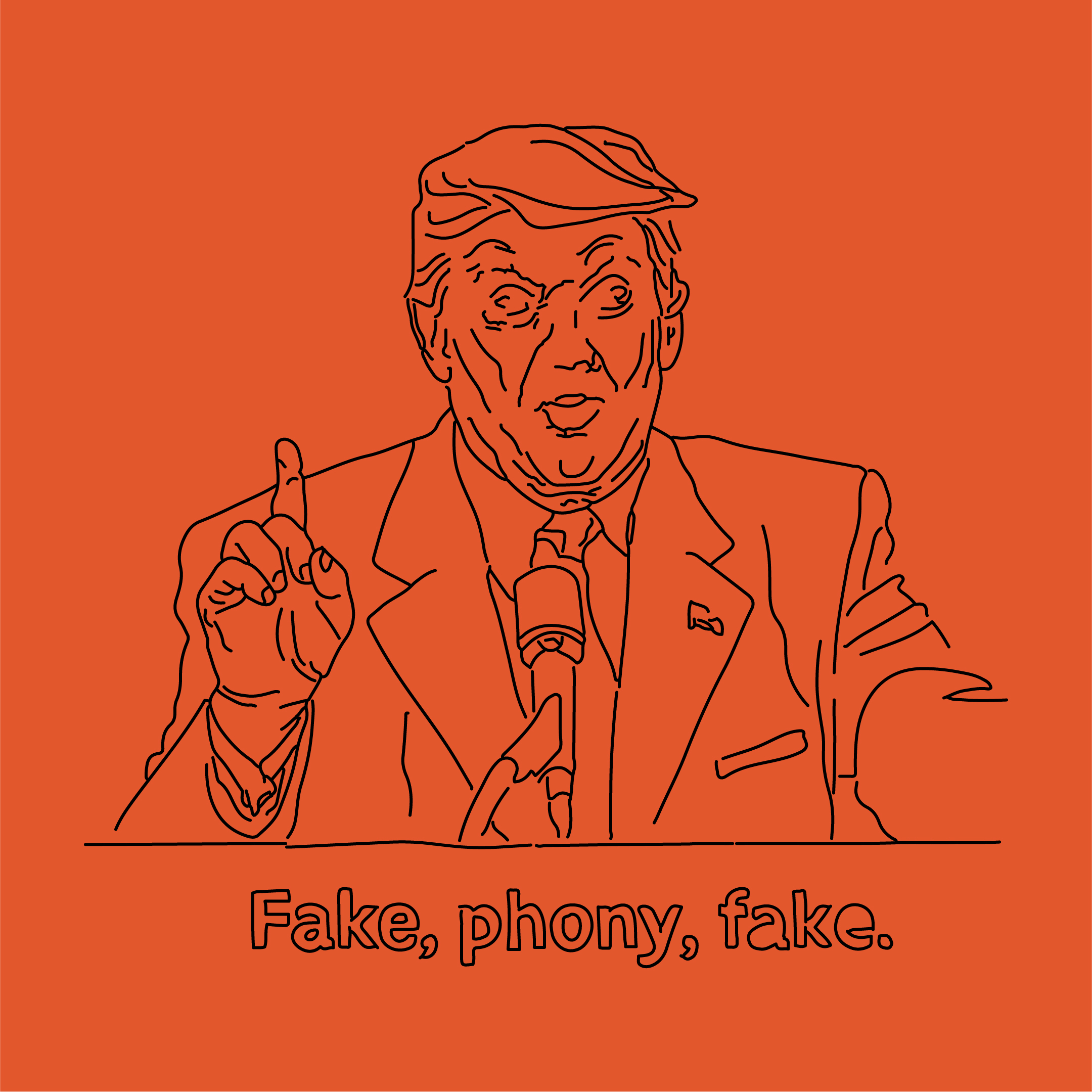 The information war is here 
— a digital literacy workshop
SAT 27 JULY 2019
STATE LIBRARY OF WESTERN AUSTRALIA


What does 'post-truth' mean? What is misinformation and what is fake news and are they the same thing? How do you identify truth online and what are the symptoms of inauthenticity? How does an erosion of the trust in media impact democracy? Who is responsible? Tech platforms, law makers, media empires, troll farms, post-structuralists? Can we get ourselves out of this tangled mess? So many questions! 😱

Not only does misinformation continue to appear but it can also spread at times faster and more widely than legitimate, factual news. So, how can we become more critically engaged with the content we consume, produce and replicate online to stop malicious influence operations and misinformed hysteria take advantage of our commitment to freedom of speech and the free flow of ideas?

Thanks to all those digital-literacy-curious who joined us at to 2019 Disrupted Festival and explored these questions join PEN Perth's Kelly Fliedner as she waded into the inescapable and overwhelming reality that out internet is awash with misinformation.
---
Spotlight on Colombia
— presented on World Press Freedom Day
2 MAY 2019
CENTRE FOR STORIES

Colombia is a country in South America that has had a complicated colonial history and a troubled recent past. On this evening we heard from local Colombian intellectual and PEN Perth committee member Karen Escobar who commented on the current situation in Colombia by weaving personal anecdote with political commentary, social history, and cultural observation. This commentary was followed by readings in English and Spanish of important literary works from Colombian writers including Gabriel Garcia Marquez, Yohir Akerman, Angye Goana, Maruja Vieira, and Javier Osuna, and then a question and answer session.

'Spotlight on Colombia' was part of PEN Perth's 'Spotlight' series where we focus on the contemporary plight of writers, artists and journalists in countries experiencing hardship and how that might effect responsible freedom of expression, media censorship, and political interference.
---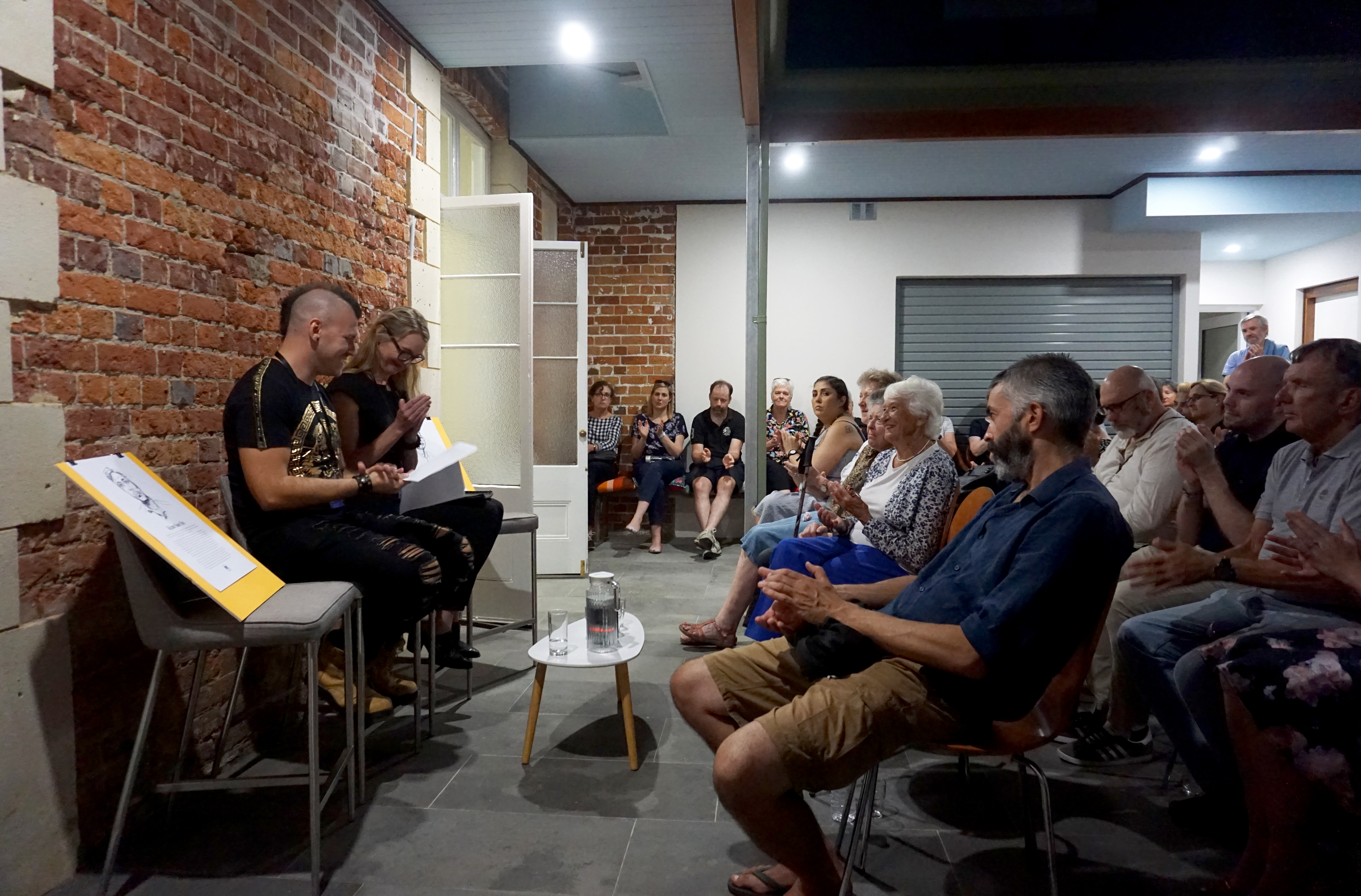 Spotlight on Burma
— presented by Perth Festival and PEN Perth
20 FEBRUARY 2019
CENTRE FOR STORIES
Burma, also known as Myanmar, is a country of over 50 million people in Southeast Asia. It is bordered by India and Bangladesh to its west, Thailand and Laos to its east, and China to its north. These neighbouring countries as well as the various colonial occupiers throughout its history have influenced and merged with Burma's indigenous cultures to create a rich tradition of language, cuisine, music, dance and theatre.
'Spotlight on Burma' is part of PEN Perth's interest in human rights and the responsible freedom of expression in our Indian Ocean region. Join us and members of the Perth Burmese community for an evening of reflection and readings hosted by local Burmese intellectual Chris Lin. This event is an opportunity for you to hear about ongoing social, political and cultural issues of Burma, and, includes a selection of translated creative works read by Holden Shepherd and Michelle Johnston. Light refreshments of traditional Burmese food will also be served!
A recording of this event can be found on our
Facebook page
.
---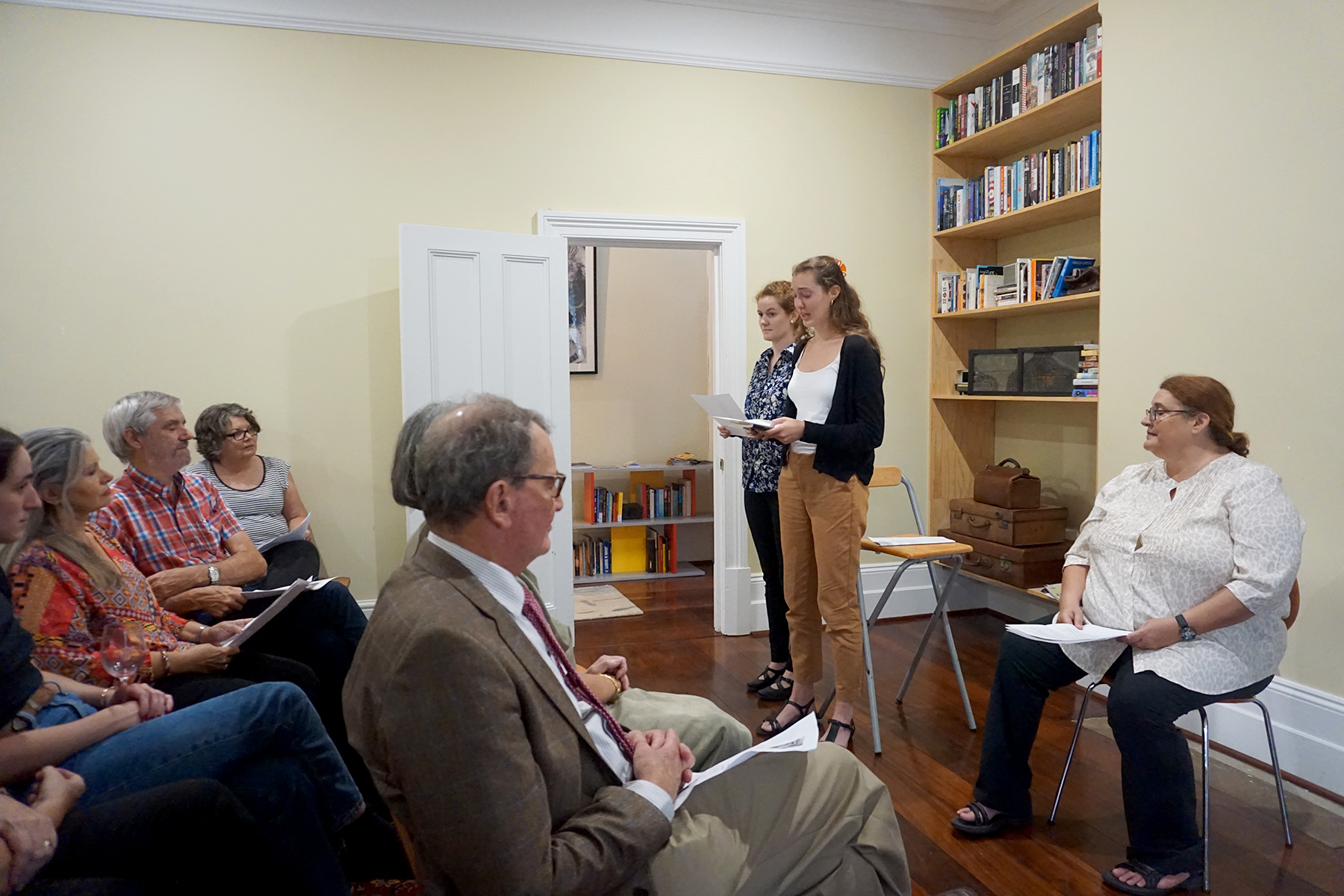 Judith Rodríguez in memoriam
— an evening of poetry
13 FEBRUARY 2019
CENTRE FOR STORIES
In late 2018 our friend, colleague and fearless defender of free expression, Judith Rodríguez passed away. To celebrate Judith's amazing life and contribution, PEN Perth held a reading of her work on what would have been her 83rd birthday, the 13th of February.
Judith Rodríguez was a distinguished Australian poet and human rights advocate. She served the PEN community for many years in many roles, both locally and internationally. Judith published numerous volumes of poetry, some illustrated by her own woodcuts. The title poem of her first solo collection, 'nu-plastik fanfare red: and other poems' (1973), has remained an anthology favourite. Judith was much loved in Australian and international writing communities as a mentor, teacher, and supporter of emerging writers. From 1979 to 1982, she was poetry editor for Meanjin, and from 1988 to 1997 she was a poetry editor with Penguin Australia. She taught at universities on four continents and read her poetry in Europe, North America, and India. In 1994, she was made a Member of the Order of Australia for services to literature. This is just one of her many awards and accomplishments. She is survived by her four children: Sibila, Ensor, Rebeca, and Zoë Rodríguez, and her second husband, Tom Shapcott.
---
To make you see
— PEN Perth at the Australian Short Story Festival
21 OCTOBER 2018
AUSTRALIAN SHORT STORY FESTIVAL
Joseph Conrad said that he was trying 'by the power of the written word, to make you hear, to make you feel, it is, before all, to make you see'. Governments and other powerful social forces have sometimes thought that writers make people see all too well. At the 2018
Australian Short Story Festival
PEN Committee Members Dennis Haskell, Marcella Polain and Rosemary Sayer reflected on the power of the word and its conflicts with the sword.
---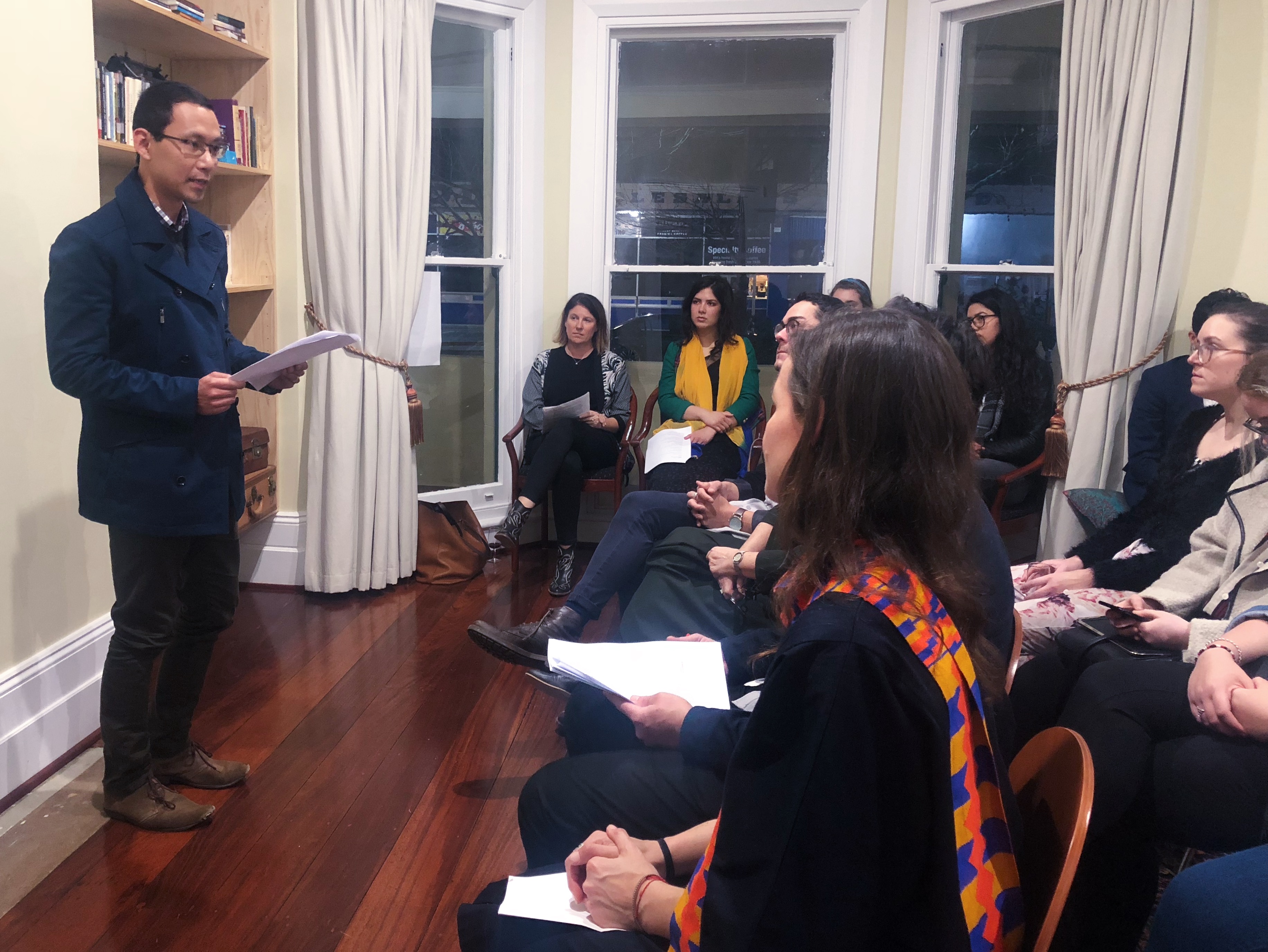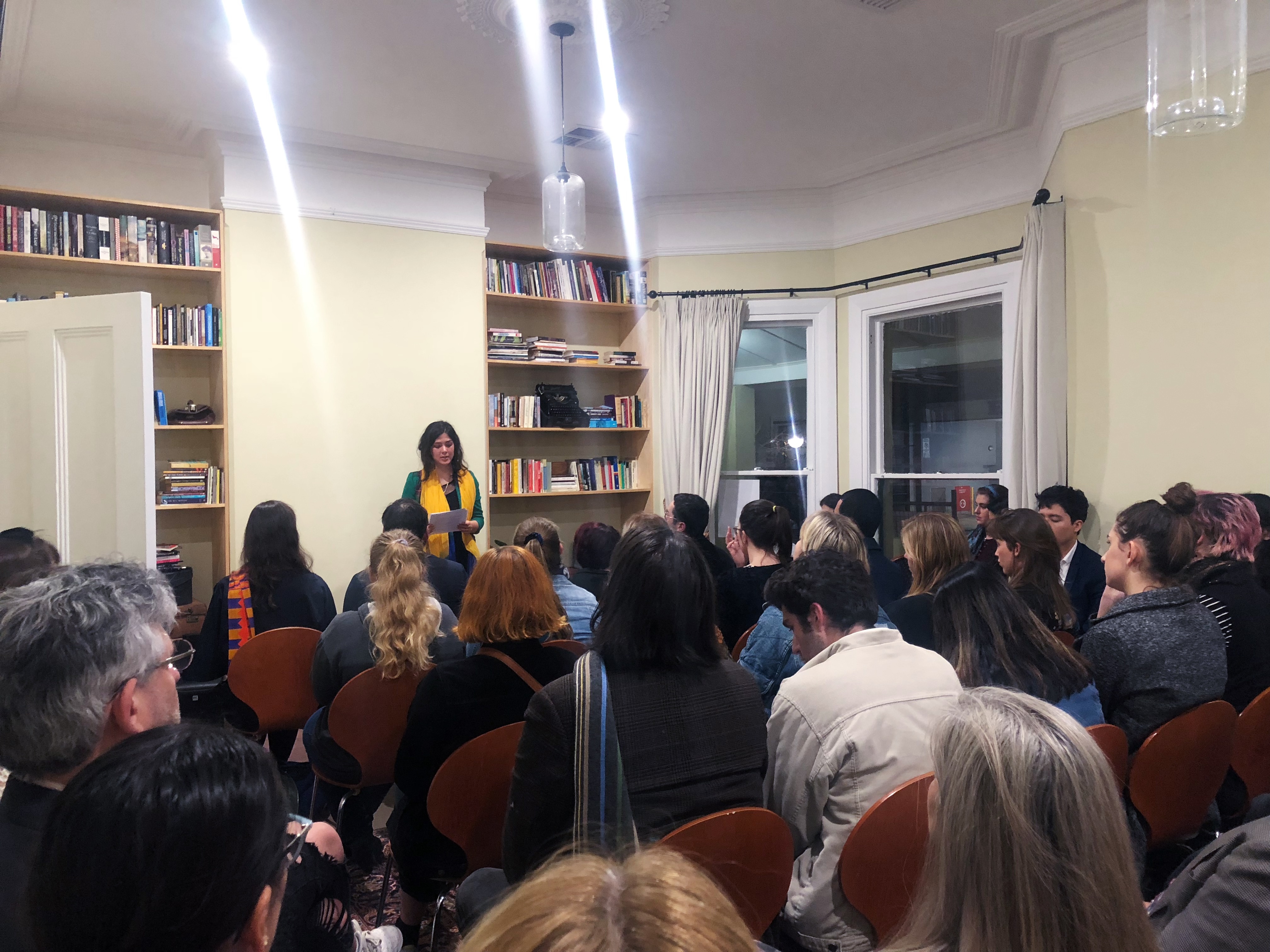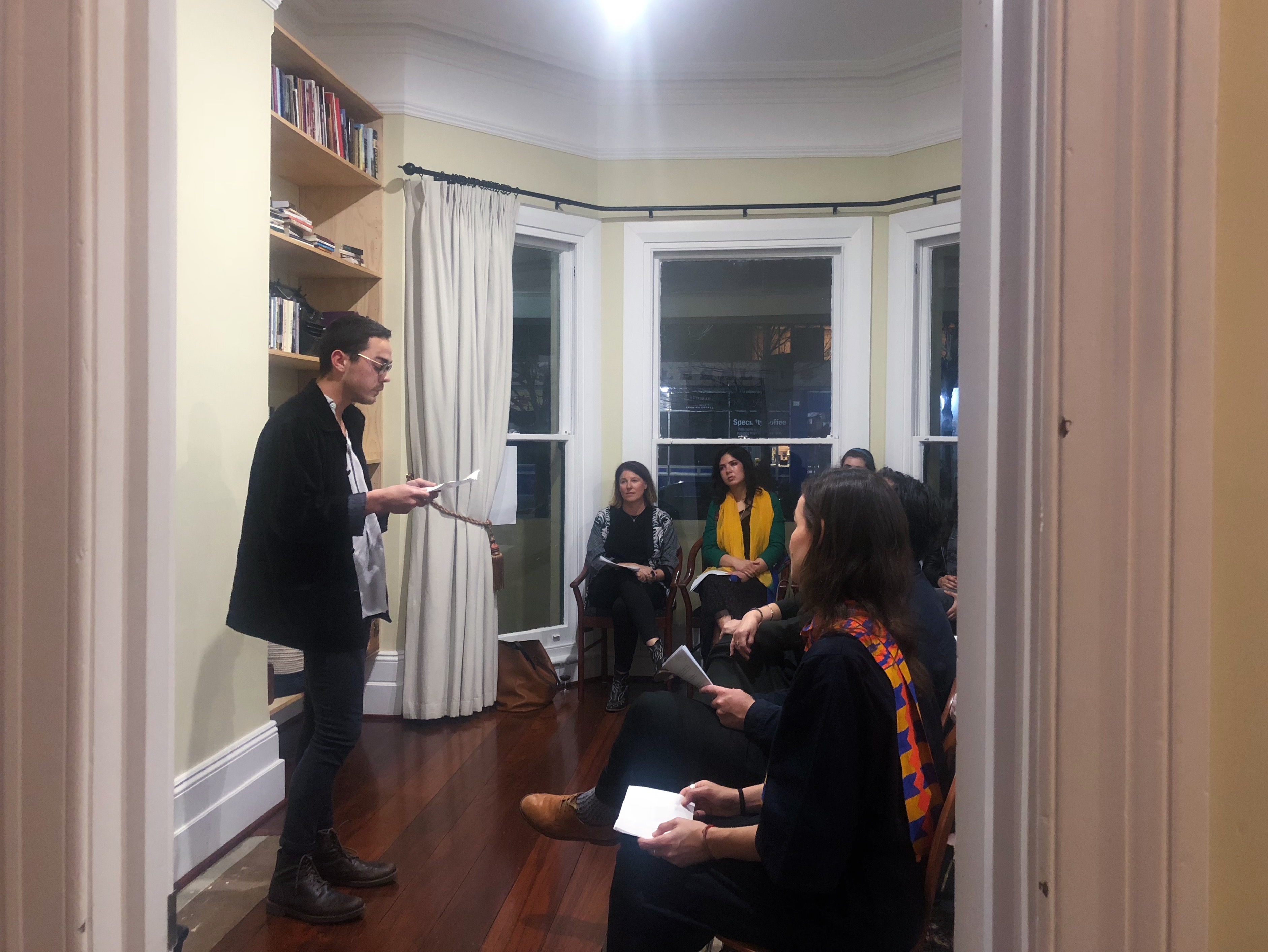 No Enemies, No Hatred
— a collective reading of the work of writers who are or have been imprisoned
23 AUGUST 2018
CENTRE FOR STORIES
Members of the Perth literary community gathered at the Centre for Stories in August to read selections of the work of writers who have been or are detained. This was intended to recognise the continued restraints on freedom of expression all over the world.
We featured the work of the following writers:
Behrouz Boochani
(indefinitely detained for seeking asylum, Manus Island);
Zehra Dogan
(convicted of 'propagandising for a terrorist organisation', Turkey);
Nguyen Ngoc Nhu Quynh
'Mother Mushroom'(convicted of 'conducting propaganda', Vietnam);
Dareen Tatour
(convicted on on charges of 'incitement to violence and support for terror organizations', Isreal);
Liu Xia
(recently released, formally held under house arrest for eight years after never being accused or convicted of any crime, China);
Liu Xiaobo
(died in custody in 2017, detained for 'inciting subversion of state power', China); and,
Razan Zaitouneh
(missing since 2013, suspected forced disappearance and feared dead for documenting human rights violations by the Syrian government, Syria).
Helping us give voice to these writers was Jay Andersen, Rebekah Craggs, Nadia King, Chris Lin, Kirsti Melville, Susan Midalia and Rok Riley.
---
Peter Greste
— an interview with Victoria Laurie
31 MAY 2018
STATE LIBRARY THEATRE
In May we held an evening of insightful conversation with award winning journalist Peter Greste. Joined by Victoria Laurie, Greste spoke to issues of media censorship, freedom of expression in times of war, human rights, the role of writing, and how people can participate as private citizens in safeguarding democracy.
Sydney-born Peter Greste is an internationally recognised journalist concerned with questions of politics, media freedom and war. He has worked for Reuters, CNN and the BBC in Africa, the Middle East and Latin America. For his work on media freedom and human rights, he has won awards from the Walkley Foundation, the RSL's ANZAC Peace Prize, and the Australian Human Rights Commission's Human Rights Medal. He is the author of
The First Casualty
published by Penguin. PEN International helped work for Peter's release from an Egyptian prison where he was incarcerated in 2013 for reporting that was 'damaging to national security'. In 2018, he commenced his position as UNESCO Chair in Journalism and Communications at the University of Queensland.
Victoria Laurie is an author and senior reporter with The Australian newspaper in the Perth bureau.
This event was brought to you by PEN Perth,
The Media, Entertainment And Arts Alliance
, the
State Library Of Western Australia
, the
Centre for Stories
, and the
Alex Hotel
. Books were available from our friends at
Boffins
.
---
Priya Basil and Sisonke Msimang
— art, activism and the culture wars
5 APRIL 2018
CENTRE FOR STORIES
In April 2018, PEN Perth held our first event, a coversation between Priya Basil and Sisonke Msimang. Priya Basil is a British author and political activist. Her work has been translated into over half a dozen languages, and her first novel
Ishq and Mushq
, was shortlisted for the Commonwealth Writers' Prize. She is the co-founder of Authors for Peace and an initiator of the movement Writers Against Mass Surveillance. Sisonke Msimang is a South African author and activist. Her first book,
Always Another Country: A memoir of exile and home
was published in 2018. She sits on the board of PEN South Africa.